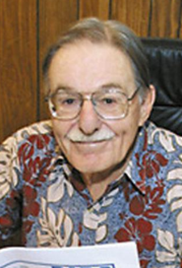 Carl Hebenstreit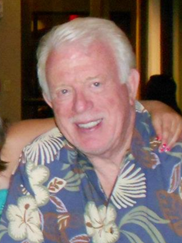 Ken Berry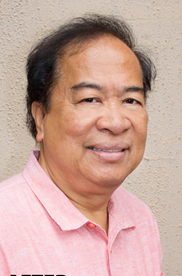 Alfonso Rivera
People Behind Trade Publishing
Founded by Don Over in 1954, Trade operated out of a small office on Ala Moana Boulevard, providing bidding data to the construction industry via the forerunner of BIDService Daily and its sister publication, Building Industry Hawaii.
In 1971, Carl "Link" Lindquist became president of Trade Publishing, and the company soon moved to its current location near the Airport. The renovation at 287 Mokauea St.–formerly the Honolulu Soda Water Factory–transformed a mundane building into an aesthetically pleasing home and earned a nod from the Outdoor Circle.
Carl Hebenstreit, also known as Kini Popo, took the reins at Trade in the mid-seventies. Though his first foray into the company as a partner and advertising manager in 1957 had been interrupted while he successfully pursued a career in television as Hawaii's first man on air, Hebenstreit returned to Trade Publishing in the mid-1970s and became president in 1983, a position he holds today.
In 2014 Ken Berry, a veteran publisher behind many successful product launches including MidWeek on Oahu and West Hawaii Today on Hawaii Island, became managing partner and Chief Executive Officer at Trade Publishing Company.
BIDService Hawaii is managed by construction editor Alfonso Rivera, who this year is celebrating his 30th year at its helm.
Trade remains Hawaii's leading publisher of professional magazines and directories. For information or assistance, Call 808-848-0711